Myotubular myopathy is a rare genetic disease affecting the skeletal muscles – only found in boys – and is usually fatal in the first years of life.
Development of the gene therapy product, proof of concept in mouse and canine models. Product licensed to Astellas Gene Therapies.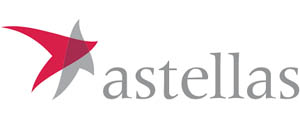 What is myotubular myopathy?
Myotubular myopathy is caused by mutations of the myotubularin gene (MTM1), affecting boys exclusively. Half of all children affected die before the age of 2. Affected infants present significant muscle weakness, hypotonia and respiratory distress from birth.
In most cases the outcome is fatal in the first months of life, and 50% of children affected die before the age of 2. Some affected boys can live into adolescence or even beyond, but their survival is dependent on significant medical support, and, often, permanent mechanical ventilation.
Myotubular myopathy: a drug candidate in clinical trials initially designed at Genethon
Genethon initiated work on gene therapy treatment of myotubular myopathy in 2004 in collaboration with Dr. Ana Buj-Bello, then at the IGBMC (Strasbourg), who then joined Genethon and was able to demonstrate the efficacy of a gene therapy strategy that administered an AAV (Adeno Associated Virus) vector carrying a normal copy of the mutated gene (Buj-Bello et al, Human Mol. Genet, 17, 2008).
In collaboration with US teams from the University of Washington in Seattle (Martin Childers) and from Harvard Medical School in Boston (Alan Beggs), Genethon demonstrated the efficacy of a gene therapy in a canine model of myotubular myopathy.
This treatment helped correct symptoms of the disease and prolong the life of the animals treated. The vectors used for these studies were developed and manufactured at Genethon (Childers et al, Sci Transl Med. 2014 Jan 22).
Alongside the AFM-Telethon in France, the Muscular Dystrophy Association in the United States, the Myotubular Trust in Great Britain, the Anderson Family Foundation and the Joshua Frase Foundation contributed to the funding of this work.
Based on these spectacular preclinical results, Genethon collaborated with the company Audentes Therapeutics, a biotechnology company specializing in the development of treatments for rare muscle diseases, to set up a clinical trial for a gene therapy treatment for myotubular myopathy.
This first gene therapy clinical trial for myotubular myopathy, led by Audentes, kicked off in September 2017 internationally, and the early results show significant effects on the muscle and respiratory functions of the children treated.
Myotubular myopathy: testimonial from Jules' family
[in French]
Find out more