Genethon: a non-profit laboratory working to help sick people
Genethon is a not-for-profit laboratory, created by AFM-Telethon, a patient association, thanks to the success of the Telethon and the trust of our donors. Our aim is to provide them with a treatment as quickly as possible.
Why work at Genethon?
Genethon is particularly careful to treat all employees equally in a thriving cutting-edge technological environment, offering the working conditions needed for pioneering research.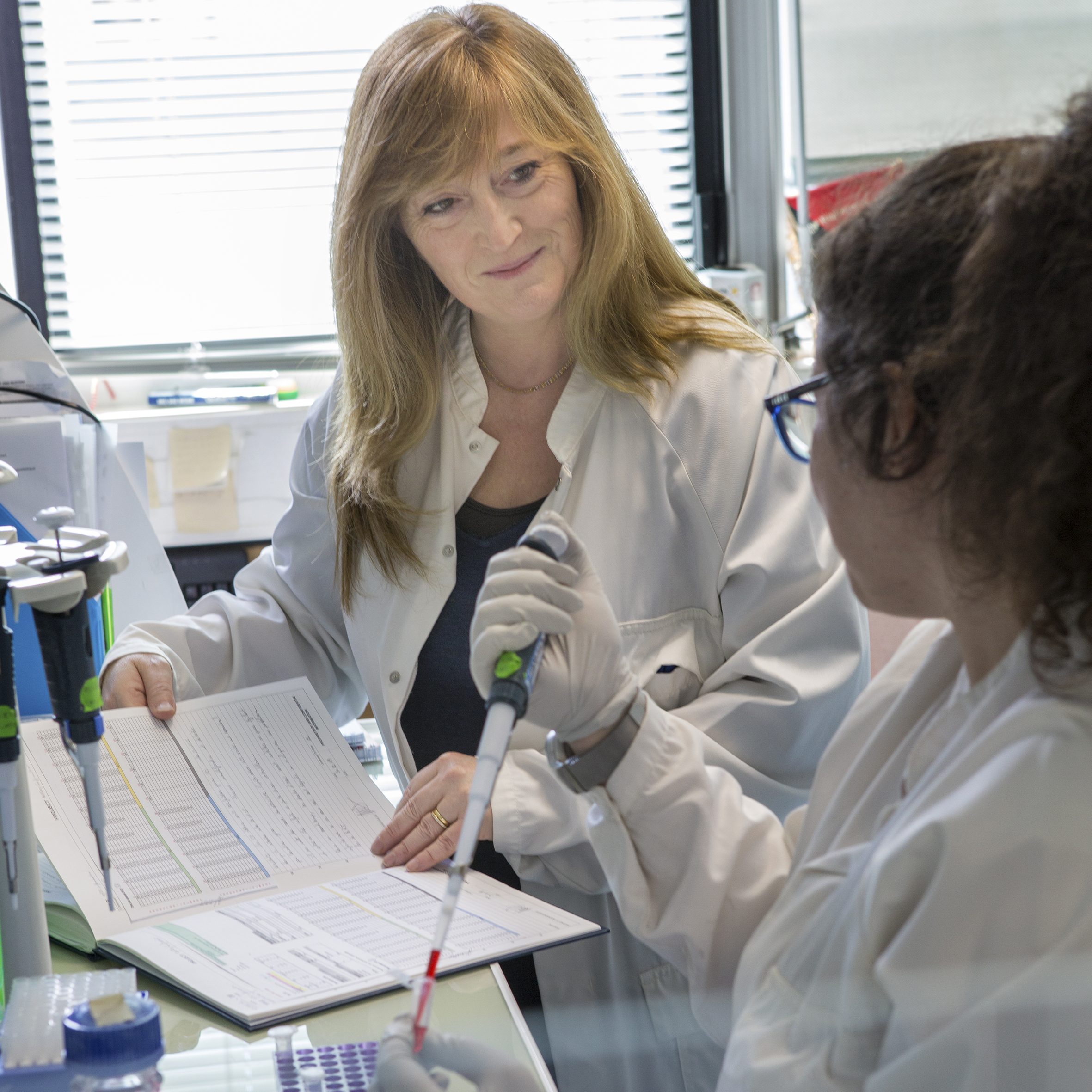 Gender mix (on 12/31/2022)
68% of employees are women
69% of management-level employees are women
3 of the 7 Management Committee members are women
Genethon scores 95 points out of 100 on the gender equality index 2022. Equal compensation for women and men for the same work is a cornerstone of our salary policy.

– Indicator 1:  Average pay gap between men and women
Score obtained: 35/40

– Indicator 2:  Average individual pay raise gap between men and women
Score obtained: 35/35

– Indicator 3: Percentage of employees that received a pay raise in the year following their return from maternity or adoption leave.
Score obtained: 15/15

– Indicator 4:  Number of employees of the under-represented gender among the 10 highest-paid employees
Score obtained: 10/10

Index:  95/100
Genethon promotes skills development and career progress of its employees through:
An ambitious training plan
Internal mobility
Individual development plans validated by our experts at "people reviews"
Access to conferences, seminars, workshops
Genethon also implements measures to promote a fulfilling balance between work and private life.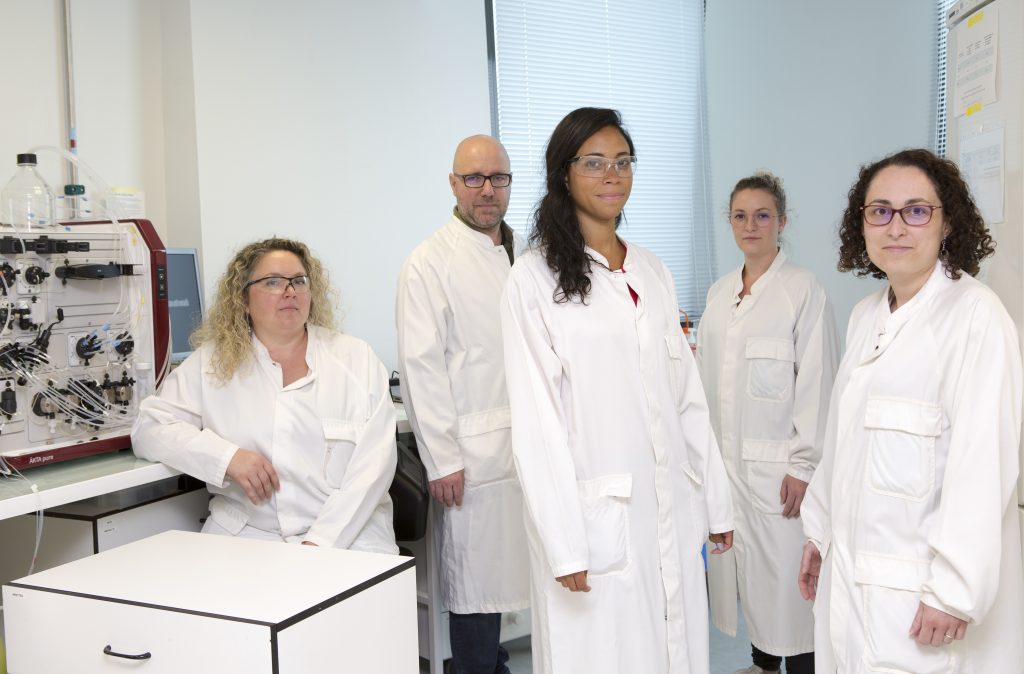 Variable working hours to offer flexibility in work time/free time organization
Access to remote working, according to eligibility of activities and position occupied, and in accordance with the charter in place
"Right to disconnect" charter
Genethon strives to develop a cooperative work environment, based on mutual trust and respect.
Genethon's teams are committed
Genethon is a non-profit laboratory, created by AFM-Telethon, an association of patients and relatives of patients. Since its creation in 1990, two-thirds of Genethon's budget has been financed thanks to the French Telethon. This is why Genethon's teams are committed to helping raise the fundraising count, and disseminating the strategy of AFM-Telethon and Genethon.
The "Telethon des salariés" (Telethon of the collaborators) raises millions of euros each year through internal fundraising events.
Researchers get involved early on and for 30 hours during the Telethon, particularly through special events.
A number of educational events are put on by Genethon employees, to spread the word about gene therapy, Genethon's work, and, more broadly, to introduce the general public to the world of science, through events such as the Science Fair, laboratory tours and the "1,000 researchers in schools" initiative.