Immunology and biotherapies Team
The immune and hematopoietic system team has two areas of expertise: one is developing new gene therapy treatments using genetically modified immune or blood cells; the other is studying unwanted immune responses in gene therapy in order to improve vectors.
The team's researchers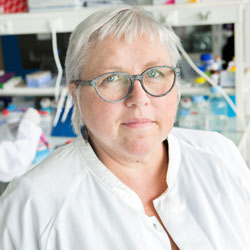 Anne Galy, PharmD, PhD
Team leader
Research Director Inserm

Expertise: immunology, gene therapy, hematology


0000-0002-0153-4392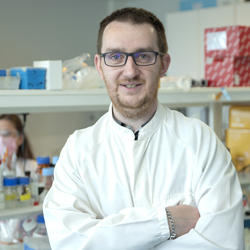 Guillaume Corre,
PhD
Research engineer, bioinformatician

Expertise: cell and molecular biology, bioinformatics, biostatistics

0000-0002-0755-8336
The team's projects
For their hematopoietic gene therapy projects, the team developed lentiviral vectors for clinical use, obtained preclinical data and identified several adjuvants that enhance the transduction of hematopoietic stem cells. Moreover, their studies on host / vector interactions have underlined the immunogenic nature of viral vectors. Currently, the team's projects focus on targeting lentiviral vectors, modeling immune responses in humans and developing new approaches to immunotherapy.
Among recent publications, results for a phase I / II trial in Wiskott-Aldrich disease, for chronic X-linked granulomatosis, for Fanconi anemia, and preclinical studies for gene therapy of SCID-Artemis.
Recent publications
They support us