When she arrived in 2016, Jessica was drawn to Genethon for its human values. She began in the position of lab technician. Six years later, she is now a purification design engineer and is flourishing within a dynamic and compassionate team.
She chose a short course of study but wanted to move forward quickly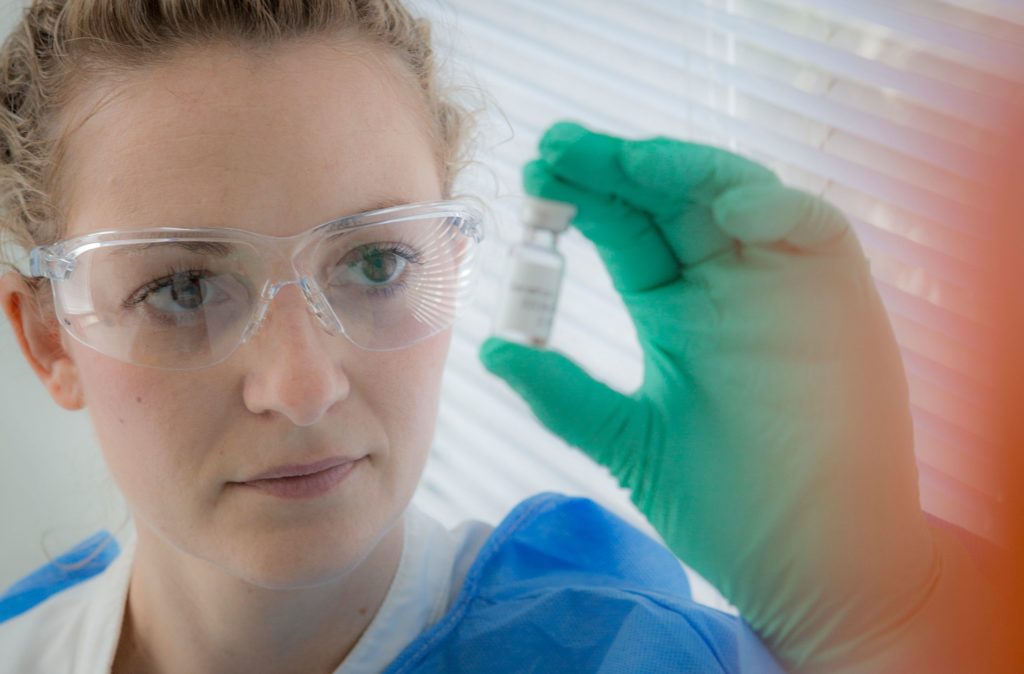 "I opted for a short course of study so that I could enter the labor market quickly and start a family", explained Jessica. After completing her high school science track Baccalaureate, she embarked on an advanced technical qualification (Brevet de Technicien Supérieur) in "Bioanalyses and Controls", which she obtained in 2008. Jessica cut her teeth at a Paris-based start-up where she worked as a purification technician for recombinant proteins and development of in vitro test kits.
In 2016 after being made redundant, Jessica was seeking a new position: "I used to watch the Telethon every year with my family when I was young. I lived a stone's throw from Evry and was impressed by everything that was happening so close by", she recalls. So quite naturally she focused her search on Genethon and responded to an advertisement for a purification engineer position in the Association's Technological Development department.
"After a few years in this position, I felt the need to progress and take on more responsibilities within the team", explains Jessica. She began a personal development plan put in place by the Human Resources department, lasting 18 months. "I was supported by my manager Esther", explains Jessica, who worked to hone the skills she already had. "I needed to broaden my skill base and acquire skills that I was lacking for the position of purification engineer".
Jessica's next goal is to obtain accreditation of prior learning and secure an engineering diploma.
Between lab and office work, technological and therapeutic projects
Jessica's daily routines revolve around production of viral vectors, which may be "therapeutic" or "technological".
"The therapeutic projects involve conducting laboratory experiments to develop future drugs", explains Jessica. "These vector production and purification procedures are then transferred to YposKesi, our partner for production of clinical-grade vectors".
Jessica describes the technological projects as "tools to continually improve and develop new techniques for purification, concentration and formulation of gene therapy vectors", thus boosting Genethon's ability to innovate.
"The therapeutic projects sustain the technological projects, and vice versa", Jessica continues.
When she's working in the office Jessica attends project and visual project management meetings where strategy for the team's projects is set. "I am also responsible for writing activity reports, and although this may be an unpleasant task for some engineers, i particularly enjoy it".
More generally, Jessica emphasizes the importance of team work (between technicians and engineers) and support for interns and apprentices.
Her working conditions are ideal
Although Genethon is a non-profit association, "we work with state-of-the-art equipment", Jessica notes.
She also mentions her pride in "helping with the care of sick children" and seeing that the teams' work produces results.
Lastly, Jessica smiles and adds that "we eat a lot at Genethon, we often share pastries and sweets among colleagues in the Development department". She smiles again thinking about her team, whom she considers to be a second family.
Find out more